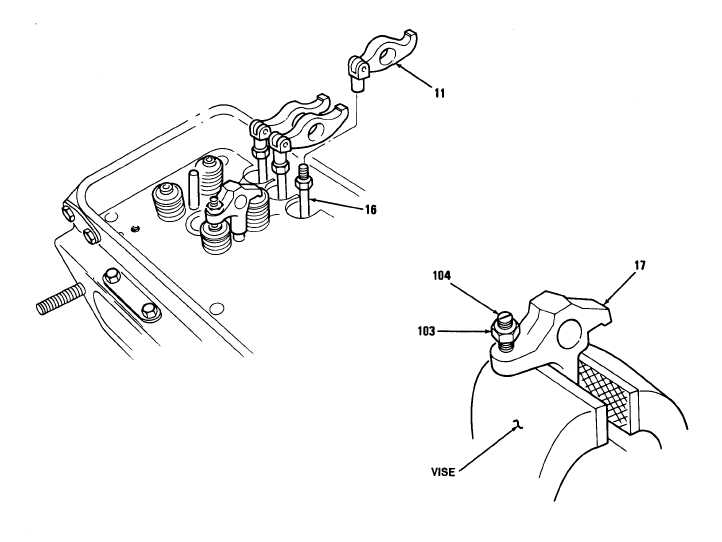 TM9-2815-202-34
4-38.   CYLINDER   HEAD   REPAIR   (Cont)
NOTE
l
Injector rocker arm is different than exhaust valve rocker arms. Boss for rocker arm
shaft on right and left hand exhaust valve rocker arms is longer on one side.
Extended boss of each rocker arm must face toward injector rocker arm.
l
If a new rocker arm is installed, also install a new push rod.
l
Refer  to  Chapter  8  for  push  rod  locknut  adjustment  during  engine  tune-up.
(26) Thread each rocker arm (11) on its push rod (16) until end of push rod is flush with inner side
of  clevis  yoke.
NOTE
Adjust  valve  bridges  after  cylinder  head  disassembly  or  extended  engine  operation.
4-210