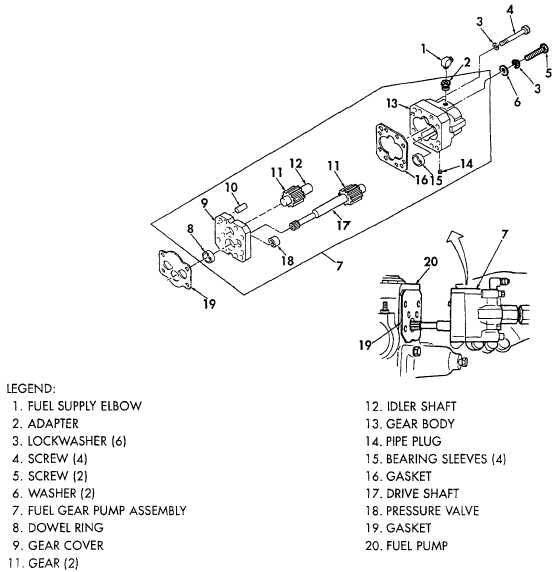 TM 9-2815-225-34&P
3-59.  FUEL GEAR PUMP REPAIR (Contd)
LOCATION/ITEM
ACTION
REMARKS
f.  Installation
19.     Fuel supply elbow (1) and
Install on gear body (13).
adapter (2)
NOTE
Use correct gasket in step 20 and ensure that it is positioned correctly.  Be certain main
housing fuel holes match gear pump holes.
20.     Fuel gear pump assembly (7)
a.  Install on fuel pump (20).
Locate notch to upper right-hand
and new gasket (19)
corner (looking from behind fuel
pump).
b.  Secure with four screws (4)
Tighten screws (4) and (5) to
and new lockwashers (3).
11-13 lb-ft (15-18 Nm).  Check
that gear pump shaft rotates
freely.
3-403