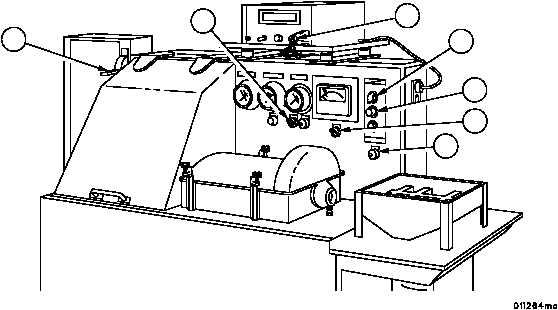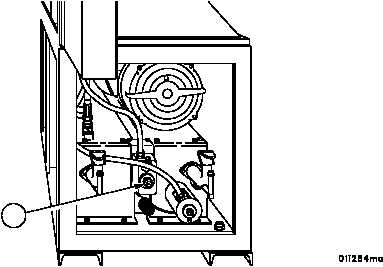 TM 9--2815--247--34
0088 00--23
AUTOMATIC FUEL INJECTION ADVANCE CONTROL ASSEMBLY AND
ASSOCIATED PARTS REPAIR -- CONTINUED
0088 00
Test -- Continued
3.  Check to ensure that the master switch (77), oil heater switch (78), jog run (clutch engage) switch (79), and the
motor switch (80) are all in the "OFF" position and that the speed regulator control (81) is at zero (0).
4.  Turn the master switch (77) to the "ON" position. The power indicator light (82) should be on. If the power indica-
tor light does not light, press the reset button (83). If light does not come on, investigate and correct the deficien-
cy before starting.
77
78
83
81
79
80
82
5.  Turn oil heater control (84) to a setting of 200 degrees F (93.33_C).
84
Figure 70