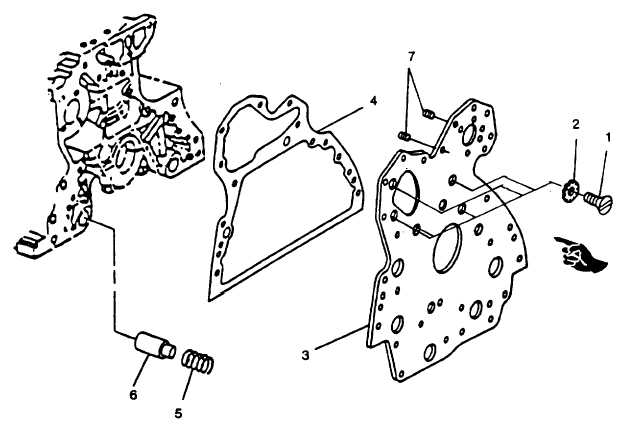 ARMY TM 9-2815-256-24
AIR FORCE TO 38G1-96-2
MARINE CORPS TM 2815-24/5
FIGURE 3-136.  Front Plate
3-42.2.  

Inspection

.
WARNING
Cleaning  solvent  is  flammable  and  toxic  to  eyes,  skin,  and  respiratory  tract.    Skin/eye  protection
required.  Avoid repeated/prolonged contact.  Good general ventilation is normally adequate.
WARNING
Compressed air used for cleaning can create airborne particles that can enter the eyes.  Pressure
will not exceed 30 psig (207 kPa).  Eye protection required.
Change 3
3-177