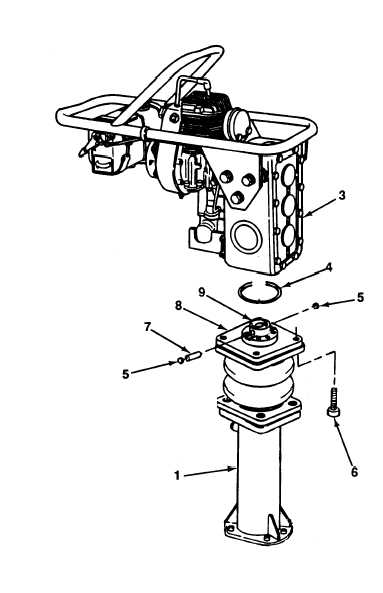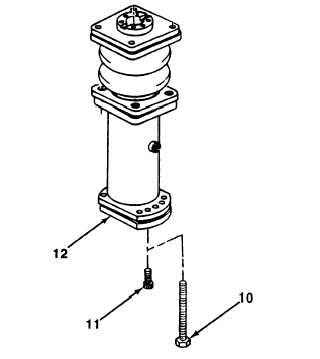 TM  5-3895-360-13
13-4.  LOWER  UNIT  MAINTENANCE  (VR11)  (Con't).
WARNING
Figure 13-10. Lower Unit Replacement (VR11).
Base plate Is under spring tension. Use care
when releasing pressure on plate. Plate may
spring up and cause injury to personnel.
d. Alternately remove two machine bolts (10) from base
plate (12) approximately ½ in. (13 mm) at a time, until
all spring tension is released.
e.  Remove  base  plate  (12),  preformed  packing  (17),
and three springs (14, 15, and 16) from spring hous-
ing (13). Discard preformed packing.
Figure 13-11. Lower Unit Disassembly Bolts
Installation  and  Removal  (VR11).
NOTE
Refer   to   Figure   13-12,   

Lower  

Unit  

Lower
Springs  Replacement  (VR11),   

for  steps  c
through e.
c. Remove two screws (18) from base plate (12).
13-9