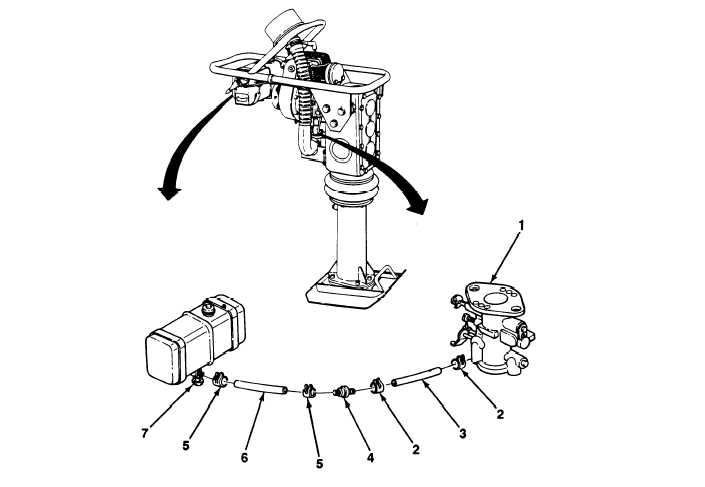 TM  5-3895-360-13
7-7.   THROTTLE   CONTROL   REPLACEMENT
TOOLS:
General mechanic's tool kit . . . . . . . SC 5180-90-N26
NOTE
The VR11C and VR11 throttle controls are re-
placed the same way. VR11C I

S

illustrated.
REMOVAL
a. Disconnect spark plug (see paragraph 2-9).
b.
c.
d.
NOTE
Refer to Figure 7-9,

Throttle Control Replace-
ment,

for steps b through d.
Remove cotter pin (7) and clevis (5) from throttle le-
ver (6). Discard cotter pin.
Remove two nuts (1), Iockwashers (2), and throttle
control (8) from fuel tank (3). Discard Iockwashers.
Remove clip (9) and throttle control (8) from frame
assembly  (4).
Figure  7-8.  Fuel  Line  Replacement.
7-9