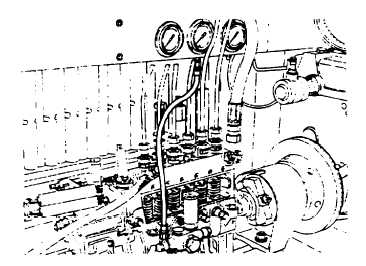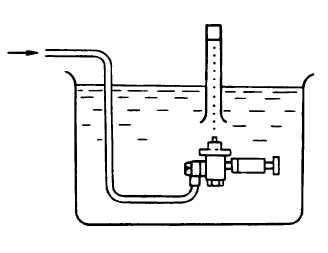 ARMY TM 9-2815-254-24
AIR FORCE TO 38G1-94-2
FIGURE   3-35.   Feed   Pump   Pressure   Test
(2) Install plug in discharge port.
(3) Connect an air supply to suction port and apply a pressure of 28.5 psi (196.5 kPa).
(4)   Immerse  feed  pump  in  a  container  of  diesel  fuel  and  check  for  air  leakage.  There  must  be  no  air  leakage.
(5) Install feed pump on pump housing. Refer to paragraph 3-11.4.2.
FIGURE   3-36.   Air   Tightness   Test
3-62