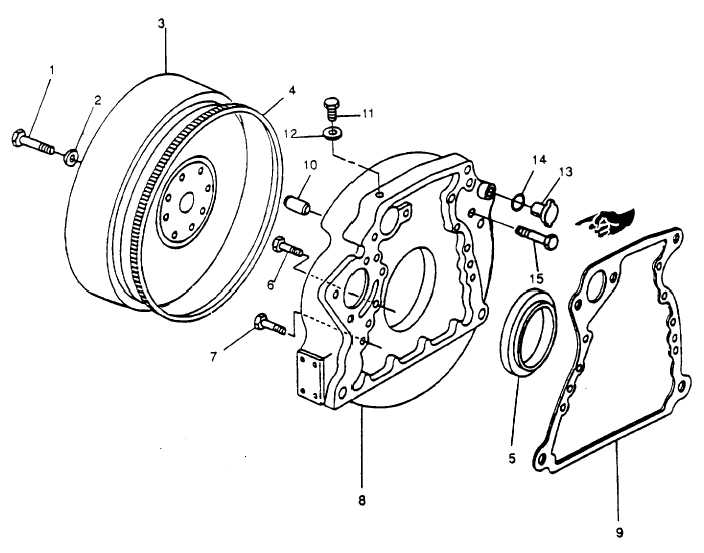 ARMY TM 9-2815-256-24
AIR FORCE TO 38G1-96-2
MARINE CORPS TM 2815-24/5
FIGURE 3-125.  Flywheel and Housing Assembly
c.
Start two capscrews (1) and washers (2) in crankshaft.  Do not tighten until guide studs are removed and other
two capscrews (1) and washers (2) are started.
d.
Install timing pin (JDE-81-4) to hold flywheel in place while tightening capscrews.
e.
Tighten capscrews (1) to 120 ft-lbs (163 Nm).
f.
Install starter, refer to paragraph 1-12.7.
3-36.  

REAR

CRANKSHAFT

OIL

SEAL/WEAR

SLEEVE

ASSEMBLY

.
3-36.1.  

Removal

.
a.
Remove flywheel, refer to paragraph 3-35.1.
b.
Drill a small hole through seal casing at three locations (equally spaced).
c.
Use a slide hammer/puller and a sheet metal screw to pull seal (5, FIGURE 3-125) from housing.  Discard seal.
Change 3
3-161