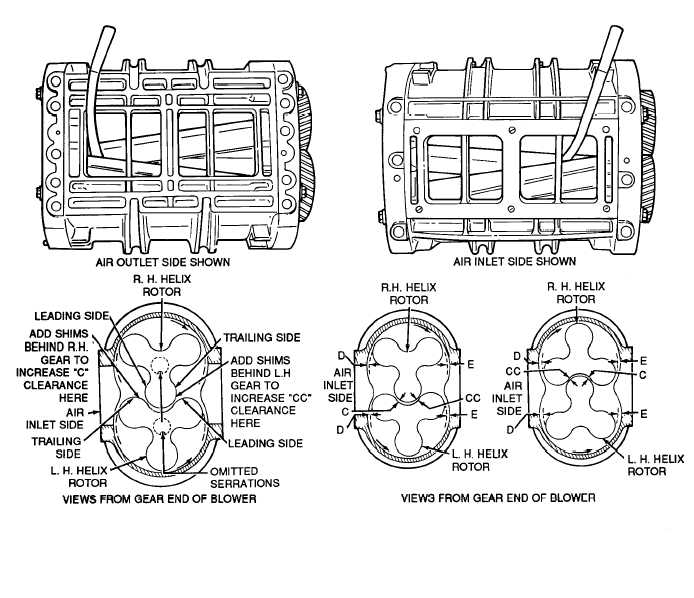 (39)
TM 9-2815 -202-34
NOTE
When measuring clearances between rotor lobes, 1/2-inch wide feeler gages are
recommended.  When  measuring  clearances  of  more  than  0.005  inch,  laminated
feeler  gages  made  up  of  0.002,  0.003  or  0.005-inch  feeler  stock  are  recommended.
Rotor to rotor measurement should be taken one inch from each end and at center of
blower.
Measure  clearance  between  trailing  edge  of  right  hand  helix  rotor  and  left  hand  helix  rotor,
(CC) clearance, from both inlet and outlet sides. Clearance must be 0.004 to 0.008 inch.
(40) Measure clearance between leading edge of right hand helix rotor and trailing edge of left
hand  helix  rotor,  (C)  clearance.  Minimum  clearance  is  0.010  inch.
4-245