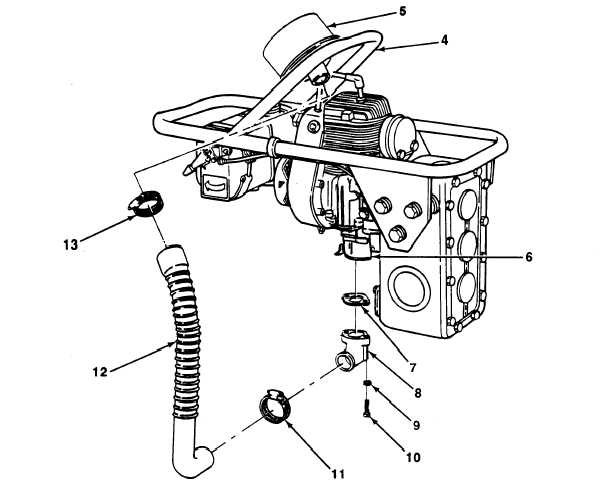 TM  5-3895-360-13
7-4.  AIR  CLEANER  MAINTENANCE  (VR11).
TOOLS:
AIR CLEANER FILTER
General mechanic's tool kit . . . . . . . SC 5180-90-N26
REPLACEMENT
NOTE
WARNING
Refer to Figure 7-5, Air Cleaner Filter
If NBC exposure Is suspected, all engine air
ment (VR11),  

for steps a through c.
cleaner air filter media should be handled by
personnel wearing protective equipment. Con-
sult your NBC Officer or NBC NCO for appro-
a. Remove retainer (2), filter pin (1), and
priate handling or disposal procedures.
filter housing (4),
Replace-
filter (3) from
Figure 7-4. Air Cleaner Replacement (VR11C).
7-5